Messaging /

RCS Messaging Solutions
RCS Messaging Solutions in India
RCS is an IP-based messaging service provided to mobile phone users through mobile operator networks. Bring branded, and interactive mobile experiences onto an Android messaging app.
Get Started
Rich Media
Experience
Advanced features like rich media, Configurable buttons, Calendar integrations & longer character limits truly makes it an amazing tool for business communications.
Integrated
Chatbot
RCS-enabled chatbots powers you to use conversation automation to give your customers relevant and timely notifications and digitize repetitive communication patterns.
Real Time
Analytics
RCS provides real-time analytics such as "messages delivered" and "messages seen" reports, and on-screen event tracking for you to have meaningful customer insights.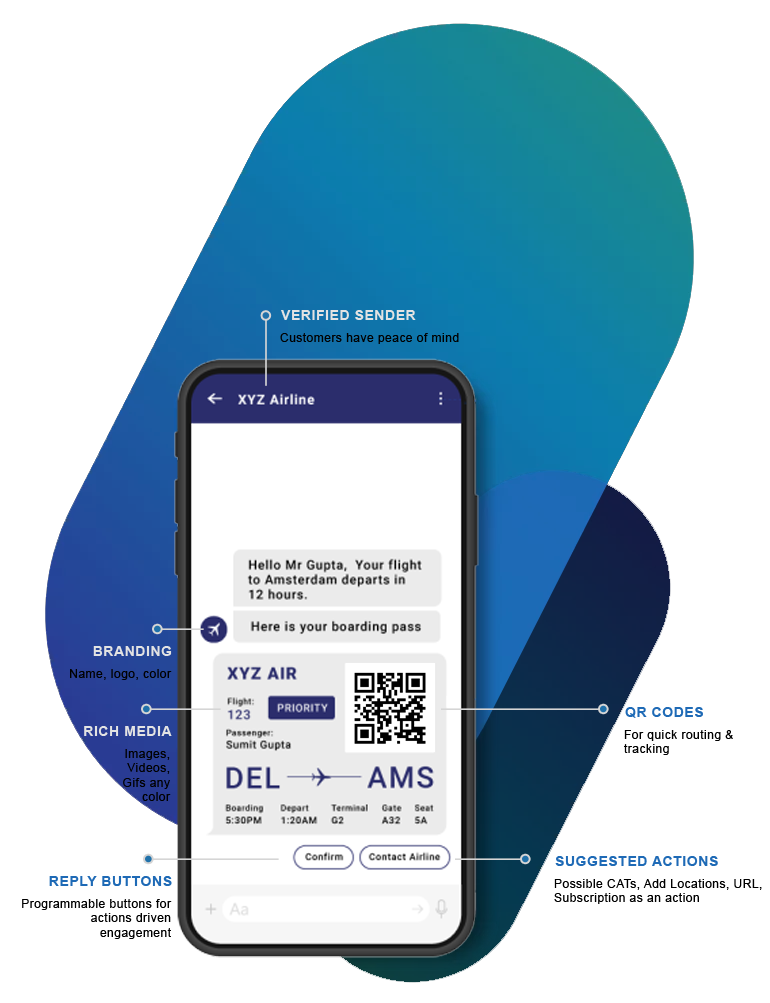 Branded RCS Messaging
Send your messages by embedding RCS enabled elements such as brand name, logo, image, carousels and much more.
Elevate Engaged Conversations
60% of mobile consumers like to interact or respond to Rich Communication Services text messages.
Chat using Rich content
Develop significant relationship with your customers through 2 way conversations using rich media content.
What is RCS Messaging?
RCS stands for Rich Communication Services. RCS is an advanced Text Messaging protocol which would adopt a beautiful experience in messaging for your consumers.

You can present your messaging in a whole lot rich experience to your users by sharing 2 way messaging, carousel presentation, stickers, emojis, videos, payments, location in real-time, video calls, high-resolution images, documents and much more. All this comes with branding, verified badge to gain trust from your customers.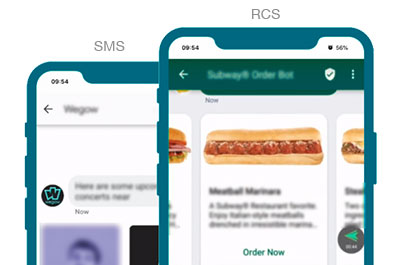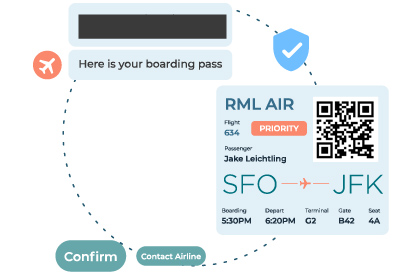 Features & Benefits of RCS Messaging
Personalized Experience & Fallback as SMS
Enables 2-Way Communication
Rich Promotional Campaigns
Product Cross-Selling Possibilities
In-app Browser (Eliminates Landing Page)
Higher Read Rate & Engagement
AI/ML Based Chatbot Integration
How RCS Messaging Works
Rich Content
RCS Messaging elevates engagement for your customers with high resolution images, videos, files, location, carousels, chatbot & much more.
Very Conversational
Engage Customers with AI for better messaging experience. Include Suggested Replies, Actions for quick conversation.
24x7 Delivery
Deliver your RCS message content round the clock to any android Google's Messaging app.
Trusted and Verified
RCS allows you to showcase brand name, logo, slogan, customizable colors and verified badge to gain trust from customers.
Carousels
Present your messages with nice carousel presentation to attract content and increase rate of clicks to your website.
Message Templates
We help you design the best message templates which will be saved as pre-defined templates which you can run the campaign by uploading contacts.
Direct-To-Carrier Routes
We connect with 100s of operators across the world to give you the best termination and ensure the highest delivery and conversation rates.
Branded Messaging
With RCS messaging being delivered with Brand name, logo, chat color and verified badge, customers would gain confidence in your conversation.
Adoption & Global Reach
RCS isnt a new technology! The world is moving towards the next generation of messaging.
Contact Us For RCS Messaging
RCS Messaging FAQ's
What is RCS?
RCS (Rich Communication Services) is a modernized version of SMS, allowing senders to brand their messages, share rich media and derive analytics.
Why should a company use RCS?
RCS Business Messages offers an engaging experience for brands to communicate with their customers. The application improves the messaging experience significantly, with features that are today's digital-first customers are used to. RCS Business Messages also provides actionable insights for businesses to gauge the efficacy of their messaging campaigns and create intelligent strategies to move customers through the marketing funnel.
What is the difference between RCS and SMS?
The increase in the usage of WhatsApp, Viber, Facebook & Google has prompted mobile network service providers to offer RCS Messages as an alternative to SMS Text Messages. With RCS Business Messages, users can experience feature-rich messaging opportunities of RCS like image & video sharing, as opposed to a text-only messaging option in an SMS.

Moreover, RCS content is sent across the cellular network natively and the user does not need to download an OTT app or create an account. Hence, RCS is a reliable and a convenient messaging platform that can be leveraged by businesses and end users.
What RCS features does Smsgatewayhub provide?
Smsgatewayhub RCS Business Messages allows organizations to have a manageable personalized approach and provide an engaging CX via 2-way communications and rich promotional campaigns. This eventually increases the cross-selling possibilities, read rate & engagement. Its in-app browser feature helps enterprises to eliminate landing pages. It also provides fallback as SMS service and AI/ML chatbot integrations to keep in touch with the customers 24X7.
Will Apple support RCS?
While Apple devices do not support RCS Business Messages, the company has expressed its interest in implementing RCS and an update is awaited. Watch this space for more information.